About us
WE ARE THE BEST TEAM CLEANING
Welcome to Sun-Shine Cleaning Services where we offer commercial janitorial services, construction clean-up services, floor services, competitive rates, superior service and unparalleled responsiveness. We are an honest, dependable, and value oriented business with a professional staff that is dedicated to your complete satisfaction. We are located in Toledo, Ohio and have provided cleaning services throughout Northwest Ohio and Southeastern Michigan since 1983. We are locally owned and family operated.
"Sun-Shine Services is a locally owned and family operated janitorial business since 1983 in Toledo, Ohio. We have an A+ rating with the Better Business Bureau. You have my personal commitment, no matter what it takes. Sun-Shine Services will provide you with dependable, consistent and detailed work performance with your specialty cleaning or post construction cleanup projects!"
– Paul Komisarek, Sun-Shine Services Owner
What We Do
We provide comprehensive commercial cleaning services and have built our reputation on being complete, thorough and extremely detail oriented. We also offer free estimates.

Our friendly and professional staff scrubs, polishes, shines and sanitizes, removing the dust, grime and allergens from your environment. From baseboard to ceiling fixture, we guarantee a spotless, comfortable space that meets your stringent standards.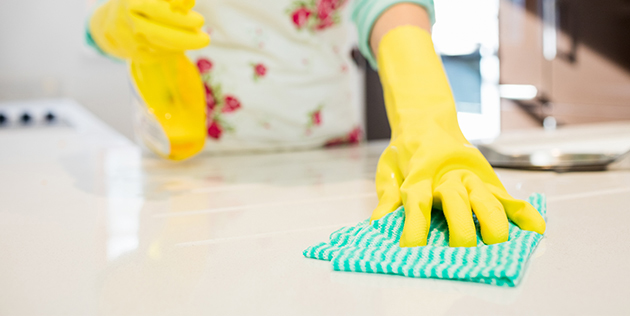 What we provide
We have a flexible schedule that is designed to cater to each and every customer's needs. We can customize our cleaning services to suit your needs. Sun-Shine Cleaning Services provides a consistent, thorough cleaning and the highest level of personal service on every visit. We treat your business with complete care, respect, and individual attention. We work with you to design a plan tailored to your needs. You can specify your priorities, change your routine, skip a certain room, or add special instructions. If you have any additional cleaning service needs, we will gladly accommodate them, whether you are a recurring or one-time customer. Please give us a call today.

Office Buildings
Churches

Medical Facilities
Apartment Complexes
Factories
Special projects
Schools
Tile Floor Cleaning
Client Testimonials
Customer Satisfaction Drives Us
"Thanks to the whole Sun-Shine Services staff for your work in making Bowser-Morner a clean, comfortable place and one in which we can take pride. The supervisory and ownership work that you do is just as demanding as the tough physical work that we do."
"I just wanted to thank you for nearly fifteen years of outstanding service. My buildings have always been maintained to the highest standard. Whenever there has been any kind of problem you have taken care of it immediately; a sense of urgency is a rare commodity in this day and age."
- Lloyd T
"I appreciate Sun-Shine's high quality standards and self-inspection routine. I also appreciate the scheduling flexibility you have allowed us. Most importantly, I appreciate your loyalty to us. Sun-Shine's customer service commitment is evident in the willingness you have demonstrated to meet our needs in the most cost-effective ways."
- Elon B
Sunshine Services has been our cleaning service for approximately 3 years. They clean our offices once a week and we can always depend on their prompt and efficient service. they get the job done.
- Sherry
I have been hearing many positive comments about the service we are receiving from your staff. They are doing an excellent job at all 3 of our Toledo sites. The crews are on time, polite, and do a fantastic job cleaning our buildings. Please let them know we appreciate the good work.
- JoAnne E
Thanks to you for your management of our cleaning and thanks to the hard working employees of Sunshine Services. Hopefully, we can all enjoy another fifteen years of doing business together.
- John L
Just a note to tell you how much I appreciate the work Sunshine Services does for our company. Long ago, we tried to manage our own cleaning with in house staff. Absences, vacation, etc. all caused big problems. We have now been using you service for over fifteen years and I don't think you have ever missed a scheduled day. The daily cleaning, floor service and heavy cleaning are all well done. If ever there is a problem, it is quickly resolved.